Patient Retention, The Key To Your Success
By Steve Claridge on 13th September 2014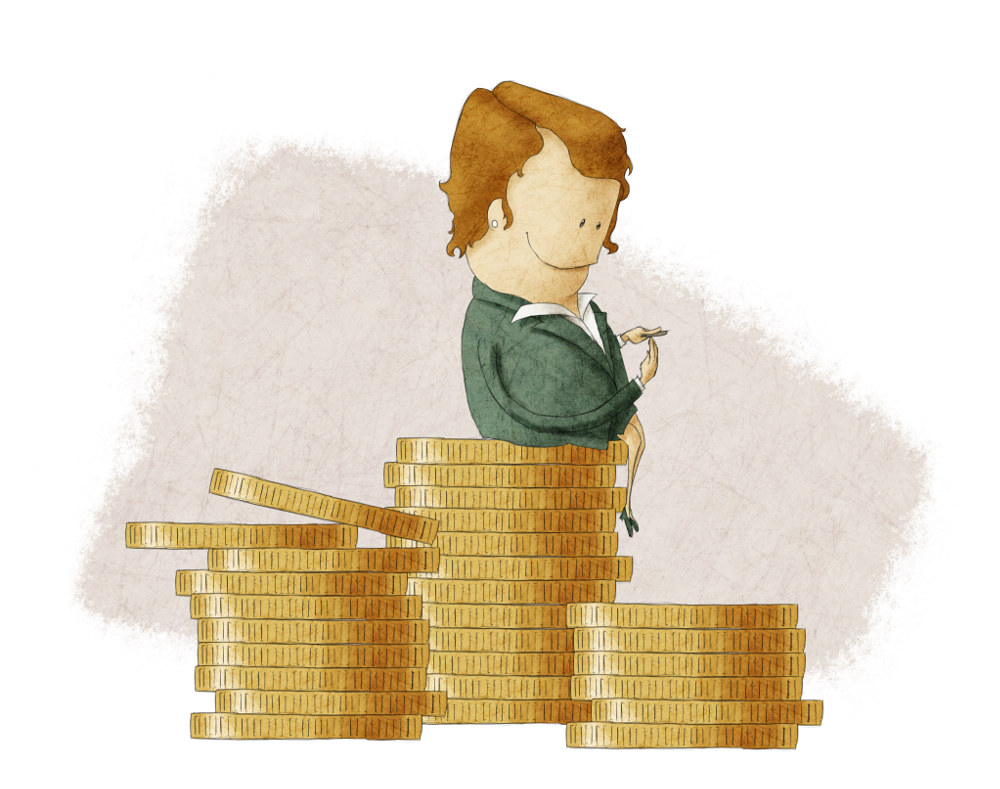 Are You Doing Enough To Retain Your Existing Patients?
I wrote an article a very long time ago on the Just Stuff blog about ten tips for Patient Retention. At the time it was a hot and growing topic in both our industry and across the healthcare world. I think we are much smarter than we were when it comes to the benefits delivered by Patient retention, but it is still worth re-visiting.
The Top 10% Practices are Built on Return Customers
Successful Practices are built on return customers
Patient retention is a key issue for continued success in the hearing aid profession. In order for you to continue to succeed your existing Patients need to be coming back. Those Patients are hard won and expensively acquired market share and revenue for you. You worked hard, spent money and you got them, it is imperative that you keep them. They are the foundation of a successful Practice.
In fact the Practices that are consistently in the top 10% in success measured by revenue are driven by customer retention. They know that their existing customers drive their ongoing success. I talked about 10 tips back in 2011, let's look at them again.
Brand Strategy
Number one was "Mark out your brand strategy" I said then that you should "remember that everything and I mean everything about your business is your brand. From the standard of the decor of your Practice right through to how somebody interacts on a phone call, all of these elements make your perceived brand. Ensure that every point of contact with your Patient is fully versed and on Brand".
I don't think that has changed, in fact with changing demographics in our customers I think that it has only increased in importance. Brand strategy is not just for multi-national corporations. it is important for Independent hearing healthcare Practices as well. I read an interesting article by David Peel of BSHAA recently. During the article he discussed where hearing aids as a purchase stood. He put forward the argument that hearing aid purchases could be perceived as a luxury goods purchase, because that was the type of financial outlay involved.
Are you a luxury goods supplier?
Of course you aren't but it is an excellent analogy and it also helps to focus the mind. If you are charging the same amount of cash for a product as the price of a small car or a very high end watch. Shouldn't the perception of your brand support that pricing? I think we are all aware that there is a huge amount of psychology in a purchase decision and I have spoken about cognitive dissonance before. David's point is excellent, if your brand doesn't match the price, there will be cognitive dissonance.
Cognitive Dissonance Will Destroy Your Brand
Service levels that amaze
Point number two was "Deliver service levels that consistently amaze your Patients". I said "Always display that can do, nothing is too much attitude; ensure every person within the organisation displays it just as effectively". I think if you consider the argument raised by David Peel, it is imperative that your customer service aligns with that of other luxury brands. Don't forget, it is the perceptions of the buyers that really matter here.
Amaze Your Customers & Reap The Benefits
In order to deliver to their perceptions you need to offer a certain level of service. However, we need to go far beyond those expectations, in fact it is imperative that you amaze your customers with service levels far beyond what they expect. Because if you do, they will remain your customers. Not just that, they will be advocates for your business and your service.
Human engagement
Point number three was "Engage your Patients regularly at a human level, with compassion, interest and empathy". Again, the Practices that are consistently in the top 10% in my experience are the businesses that have driven deep engagement with their customers. That engagement is undertaken across their organisation from the audiologist to the logistics staff.
Even Medical Professionals Are Humans
I have been consistently fascinated with watching this at work, watching how customers respond to this type of engagement. The customers of those Practices are loyal beyond words. All because everyone in the organisation take an interest in them at a human level.
Staying on top of it
Point number four was about staying on top of it all, I said "In order to engage your Patients at this consistent level ensure that you acquire really good CRM software, customise it to your needs and make sure every person in your organisation uses it to record all contacts with and details of your Patients". That is as important today as it was then, in order to deliver consistent service you need to know all of the facts.
I Have Problems Remembering My Kids Details, Let Alone My Patients!
In order to deal with your customers on a human level, you need to know all of the facts. No one expects you to remember the Grandson's name of all of your Patients. Unless you have a photographic memory it just won't happen. However, if you keep a diary of appointment notes in your crm, you will. Going back on your notes before seeing someone allows you to ask the questions and make the comments that truly drive human engagement. It is as simple as that.
Loyalty schemes, maybe with a twist
Point number four was "Employ a loyalty scheme for your Patients" I said "whilst discount reductions on ancillary products such as batteries and cleaning care equipment should be a given, think about monetary thank you vouchers for referral of new Patients or even a scheme where every referral attracts a higher level of discount on the next product purchase". I have thought more about that over the years (could you smell the burning?).
Custom rewards
When you truly engage with your Patients you tend to know them in a deeper manner. You have a better understanding of them as people, their wants, their likes and needs. Why not employ this understanding to offer a more custom loyalty scheme experience. For instance, you know Mrs A has always been fascinated with taking high tea at the Savoy (high class hotel in London). Mrs A has provided you with at least three referrals that were sales.
A Thoughtful Gift Will Seal A Customer Relationship
Well hell, give Mrs A a voucher for high tea at the Savoy, in fact, take an afternoon and bring her and a loved one. Now that is a loyalty scheme reward that Mrs A is going to remember, that is an experience that will drive Mrs A as your advocate forever. At it's core, is simple human engagement, they talked, you listened, you were moved enough to take action, that action was exactly what fitted the bill.
That is just an example, the customised reward may never be something like that. But take the time to really think about what the reward should be for the person involved. Because when you do, it really shows and it is appreciated all the more.
Yes I know I said ten, but the rest is for a second post, Patient or Customer retention is imperative for your business's continued survival, it is really that simple. Making sure that you keep them isn't hard, it just involves some thought. Sometimes it is difficult for Independents, they are busy people running businesses and under pressure. The thing you need to understand is, that if you want to remain so, you need to think about keeping your Patients!