What our customers are saying
We strive to do the very best for all of our customers, we treat every website build like it is our own site, lavishing it with care and consideration. We know a great website is important to the modern hearing practice and we make sure each of our customers has the best possible online presence.
Here's what some of our happy customers are saying about us.
"Audiology Engine liaised with all the manufacturers to get the latest imagery and information about all the products I am using, linked me with a videographer who produced an exceptional practice video. Within a couple of weeks I was being asked to critique the site and sign it off, there wasn't a lot of critiquing to be done as the guys are literally like the digital oracles of the audiology world, they even manage our social media with regular information lead posts. The end result is past my expectations and has already had a major impact on my business and the online enquiries are now daily with an instant impact on the amount of phone calls for appointments. The site paid for itself in two months and I have seen almost a 25% increase in revenue, I can't recommend them highly enough, I just wish I would of found them sooner!"
Tom Dixon, Worcester Hearing Practice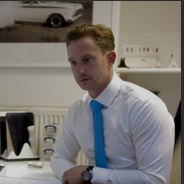 "When our existing website started to look a bit tired and didn't work well with mobile devices I approached Steve and Geoff at Audiology Engine to see what they could do. After a couple of discussions about what we wanted to achieve they swiftly got to work on a re-design. It was great that they understood the audiology business as they knew what all the important messages were and how to get them across to our clients and, importantly, to potential new clients.
We are very pleased with the new site. It has a clean, modern look, is easy to navigate and we can update much of the information ourselves when needs be.
It was so much easier dealing with Steve and Geoff than our previous website designers as they know what works for our particular market place. I definitely recommend you talk to them if you are looking to improve your website presence."
Simon Cowell — Clarity Hearing Solutions
"It's been a pleasure dealing with Geoff and Steve at Audiology Engine. The guys made our transition from our original host quick, easy and very straightforward. They've given us great advice as to how get more traffic through our website.....with the addition of the Irish charm thrown in. I'd be happy to recommend Audiology Engine and delighted for anyone in any doubt to contact me."
Martin Smith, Edinburgh Hearing Practice

"Audiology Engine have helped us to reach a greater audience. Since using their website development service we have seen a dramatic increase in business through our wax management programme at earwaxgone.com."

Lindsay Gillespie BSc FSHAA — Sweeney Eye & Hearing Care
amantha Bennett (RHAD, FSHAA, CECP, DipH, DipNLP, CertSM), Hear4u Managing Director
"I would not hesitate to recommend Audiology Engine to any business looking to improve their website and their rankings."

Colin Eaton FdSc HCPC-HAD FSHAA — Honiton Hearing Centre
"We were recommended Audiology Engine by a colleague and then met Geoff at a training event; his enthusiasm and knowledge of both audiology and website design were a winning combination. We have been really impressed with the way they handled the whole of our website re-design, quickly and efficiently giving us an end result that we think is brilliant. Thanks Geoff and Steve."
Rachel Lapham, Island Hearing

"Thank you so much for the SEO report for my website. I have put into action a lot of the ideas you suggested and am still working through the others. I was amazed that some of these small changes meant my page popped up on the first page of Google for a lot of the obvious search terms. Often the effect was immediate, I went home and told my husband, he did a search and up it popped - the very night I had made the changes.
In fact, it worked so well that I was contacted by some colleagues from another city who noticed my site coming up and were wondering how to do it. Thanks you so much for your help."

Maree O'Sullivan (nee Harper) — Audiologist / Auckland Hearing
"I am happy that I have asked you to do the analysis of my website and SEO. Even though I believed these aspects were covered well by another company that apparently specialises in website development and SEO, you managed to find many aspects that were obviously lacking and that could be immediately improved."

Christo Fourie, Value Hearing & Tinnitus Solutions Pty Ltd
Get in touch and see how we can improve your Web presence and increase the revenue for your audiology practice.