Digital Audiology Marketing Masterclass
By Geoff Cooling on 12th of September 2015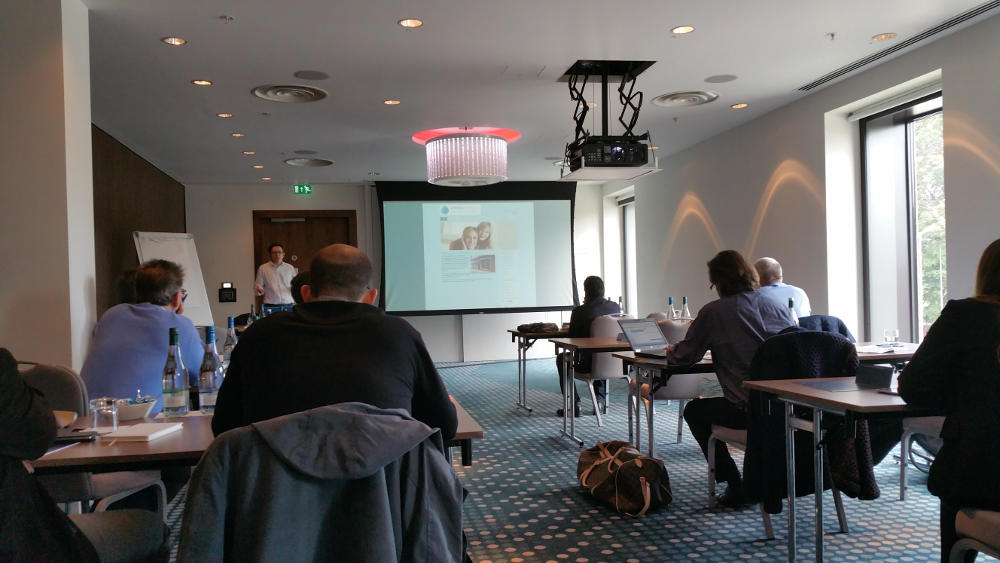 Well received, interactive and great sharing of experience
We had a busy few days this week with the master classes. Both of them were well attended and both were excellent experiences for us and according to the feedback, pretty good for the attendees. It was also Steve's first time ever to present, he did well but it has been funny to watch him prepare over the last few weeks. I don't know how many iterations of his presentations he has gone through.
We decided to keep the groups small, in order that we could interact easily. We thought that this would deliver the best value for the people who attended. It certainly seemed to be the case, the feedback from attendees was excellent. They all said that they had thoroughly enjoyed the event and that they had received value. It was the value that was important to us, as I would imagine it was for them.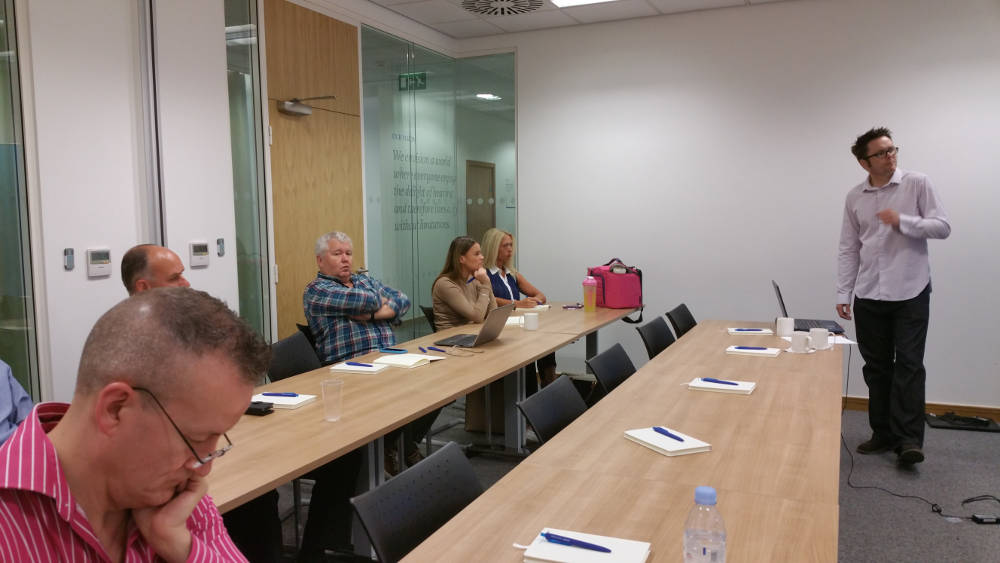 So what did we cover, how do we feel it went and what was most interesting to the attendees? The agenda of presentations and discussions was :
9.45 - 10.30 – SERPs + keywords + links (Steve)
11.00 - 11.45 - Citations and Google My Business (Geoff)
11.45 - 12.30 - PPC and Social Media (Geoff)
1.15 - 2.00 - CTAs (Steve)
2.00 - 2.45 - Structuring Content
3.00 - 3.45 - form design (Steve)
3.45 - 4.30 - Using Captured Details
I think that most of the attendees received good value from the presentations. I also think the most important for many was the Google Adwords presentation. There was good discussion among the groups on both days about their experiences of AdWords. For many it had been a very negative experience, what we told them about setting up campaigns, targeting adverts and designing landing pages made it very clear to them why.
Call To Actions
Steve discussed in length the use of CTAs, he also showed some good ones and some pretty bad ones. Again, the group were left in no doubt why CTAs were so important and how they drive a prospect through the website sales funnel.
A Good AdWords Experience
Many said that they had used AdWords, spent a lot of money and received absolutely no return. When we explained how we use the system and why we do so in a particular way, it became very clear to many why they had spent much for no return. I think that one lecture was worth the attendance fee for many.
Content, Content, Content
This presentation was also well received, it gave many a clearer idea of what content is, what it is for and how to use it to target different areas of the funnel. We also discussed what content is, such as articles, pictures, videos & downloads. Why they were important and how they can be best used to get bums on seats.
Farming The Leads
The last discussion in each class was about capturing email addresses and using them in email marketing campaigns. Our industry has always been focused on direct mail, I think it is expensive and often ineffective. I believe that email marketing offers real opportunity for us over the next few years. However, only if it is undertaken properly. We talked about capturing email, strategies for capturing it and how best to use it for farming leads.
That is some of the highlights of what we spoke about, all in all it was well received. We would like to take the time to thank Unitron for their support and sponsorship of these events. They have been great for us over the last year, their support of us has been outstanding. That support is exceptionally important for us as a start up. we would also like to thank the attendees, they supported us by paying their money, we hope that they feel it was worth every penny.
The Next Event
We probably could have booked larger groups, but the group sizes seemed to be just right for full interaction. We have already started planning the next event, hope to see you there.