A Very Nice Customer Testimonial
By Geoffrey Cooling on 27th August 2015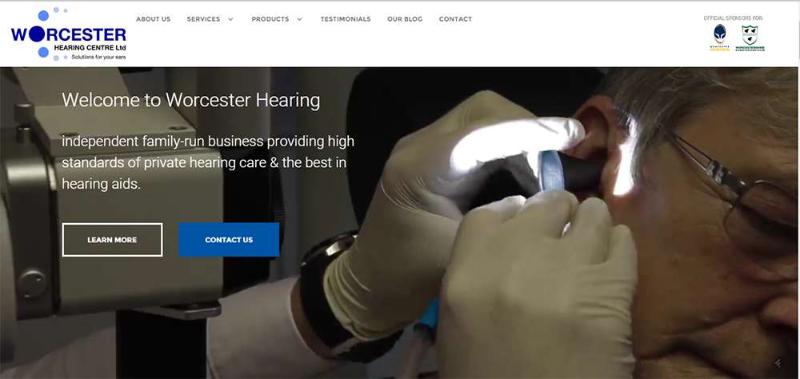 Unfortunately, we are like Irish Builders, making sure our customer's homes are perfect and not looking after our own. We constantly drive our customers to get testimonials and we hardly ever ask for them ourselves. Hey, what can you do. However, Tom Dixon from Worcester Hearing Centre sent us this and we really knew we had to actually sort ourselves out. Thanks to Tom for such an excellent testimonial.
The Testimonial
I first learned about Audiology engine when I listened to Geoff's presentation on digital marketing and online presence at the Phonak retail seminar this year. I was particularly interested in the presentation because at the time we were struggling generating online enquiries and although we had a what I thought was a good website it certainly wasn't providing the revenue it should have been.
Minutes into the presentation I knew this guy knew what he was talking about as he was pointing out key areas to websites none of the people I had used before had even mentioned to me, not just your standard seo that everyone bangs on about. When I returned one of the first things I did was call Geoff!
We had numerous conversations at great detail to ascertain what I wanted to achieve with the new site and what key areas of my business I wanted to really drive awareness for. He came back to me a with a package I found very reasonable considering the amount of work I knew was going to have to go into the build and actually once instructed just got straight on with it, what a refreshing business to deal with!
The last company I used basically gave me a template and asked me to come up with all the content, imagery, where I wanted things and by the end I practically built the thing myself. With Geoff and Steve having come from the audiology world there was none of that, within a few days I was getting screen shots and test pages sent for approval, all the information you could imagine about our profession was being professionally written in a unique way tailored to my business.
They liaised with all the manufacturers to get the latest imagery and information about all the products I am using, linked me with a videographer who produced an exceptional practice video. Within a couple of weeks I was being asked to critique the site and sign it off, there wasn't a lot of critiquing to be done as the guys are literally like the digital oracles of the audiology world, they even manage our social media with regular information lead posts.
The end result is past my expectations and has already had a major impact on my business and the online enquiries are now daily with an instant impact on the amount of phone calls for appointments. I can't recommend them highly enough, I just wish I would of found them sooner!