How Can Your Website Drive Revenue?
By Geoffrey Cooling F.I.B. on the 19th of November 2015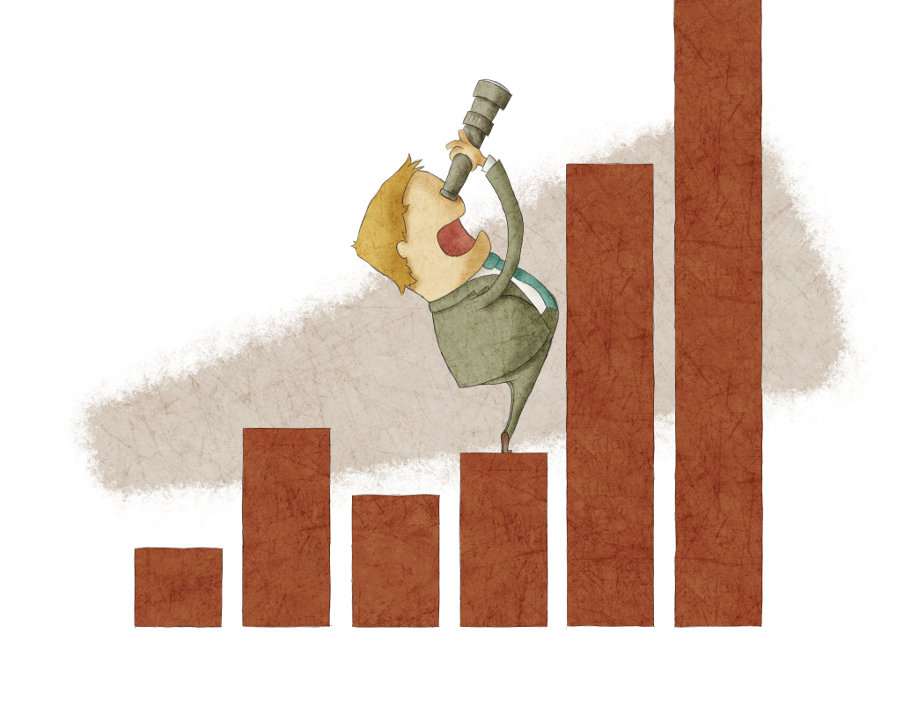 What does it take to drive leads online?
Trust in our business is paramount, it is the lifeblood of our continued success. I have often talked about trust on these pages and others. I would like to take one more opportunity to talk about trust and why I think our best performing sites perform in the way they do, I will probably ramble, because even now my thoughts on this aren't completely coherent. But hey, it may actually be worth the ride, so stick with me a while.
As I have said before, our best performing sites in many ways are the video sites, but why is this so? I believe that the video sites drive real trust and engagement, when we measure them they are the ultimate performers. We also know from the limited data that we have that Practices with video sites see a raise in ASP. Why though, why do these sites in particular perform so well, drive so much business and possibly raise ASP?
This where I ramble, but it will all make sense in the end, the voices told me it would, and they never lie!
Designing Your Site
First, let's take a look at the design process that we undertake and the things that we are trying to do. Initially before I begin to design anything, I send a rather detailed set of questions to the Practice owner. While some of the questions are simple housekeeping. There are many that allow me to understand the Practice, the brand and the Practice Owner. I also look for as many Practice related images as possible.
Representing Your Brand
I feel that I need to do this to get a clear idea about who I am to represent. Because that is what we believe we are doing, representing you and your business online. We take that very seriously, when you pay us money to build a website, we really believe that the website should be an extension of, and representative of your brand. Your brand is important, in fact it may be the least understood but most important part of your business.
Of course the site needs to be pretty, (and we do pretty sites, if I say so myself) of course it needs to be optimized for search and for conversion, but most importantly it should let the viewer know who you are and why they need to do business with you. In order for that to happen, I need to make sure that your empathy, your efficacy and your commitment to the job at hand is represented in every page.
People Want To Do Business With People
This is what drives enquiries, people want to do business with other people. It is an old adage that is still very true today. They want to do business with people that they trust, especially in the healthcare field. So our design, the copy that we use, the imagery and the value propositions all need to drive interest, capture attention and drive trust. Oh and the need to be optimized for search rankings. You think your job is hard!
So we are back to trust, but why is it so important? Why do you need to do everything possible to drive it in everything you do? Because if you do not, it will hit you in your pocket, it is that simple. Let's talk about a raise in ASP, we think that this phenomenon is related to increased trust in the Practice and the Practitioner. When talking to one of our customers he felt that when prospects come to him now, it appears that they have an increased level of faith. They seem to be more willing to accept the recommendations they are given.
He and I feel it is because his level of authority has been increased in some way. The trust in him and his business is higher. Because of that, people are more willing to believe him and more willing to accept his commitment to deliver to them better hearing. What elements in his site drive that feeling?
You Knew I Was Going To Say Video Right?
We have taken great pains to drive his brand in the site design, this a professional business with high clinical standards and strong levels of aftercare who deeply care for their customers. They like many of our customers are a family run business who treats their customers as part of their extended family. We made sure that this is obvious to even the casual viewers of their site.
The key to driving their brand is the brand/testimonial video on their home page. It delivers a succinct message to any prospect. It tells them everything they need to know about the Practice and the people who own it. Even better, the message is delivered by existing customers of the Practice. Watch the video and then I want to talk about why I think it works.
The producer of this video is Daniel Yates, a man who has a little streak of genius when it comes to delivering video with power. This is what he said about Worcester Hearing
"I was enlisted to aid WHC with a web promo to support their new website. Seeing how the business was family oriented and genuinely caring towards their customers, I wanted to convey the regard the clients had towards the WHC team. This was unsurprisingly simple as each testimonial glowed with praise"
Danny talks down his skill, he has woven together a video that drives real emotion, that sets the tone for the brand and that help to drive assurance and trust in the brand. He has a real eye for editing video to drive the underlying emotion. He simply has a set of questions that he asks, he then allows the customer to speak.
They are completely un-scripted and it is easy to see the belief in the customers as they say quite amazing things about Worcester Hearing Centre. Danny's skill is to weave this together in the way that he does. Lets look at a few of the statements made.
"It's so important to be able to hear my Grandchildren and now my Great Grandchild"
"I said to Victoria, if you can let me hear the birds again, I'm on, and she has and I'm very happy with them"
"The service here is unbelievable"
"The professional way you are treated and the equipment they have got her are second to none in terms of establishing what you can hear and what you can't hear"
"They gave me a very good test, a much better test than I had before and I felt they knew what they were doing"
"The staff here at Worcester Hearing Centre are incredible, it's like coming to see family"
"The hearing now is incredible and I now have control of my tinnitus"
It is obvious that Victoria and Tom Dixon are quite amazing professionals who have real empathy for their customers. People who believe in delivering top notch service with the best equipment possible. While we have taken every effort to deliver that impression across all of the elements of the site, that is just words, okay admittedly some imagery as well. You know we rock right?
The video consolidates everything else, it is a proof, a proof of who this Practice is and what they stand for. It is that which drive the trust, that which drives the feeling of empathy and commitment. It is that which drives the authority of the Practice owners.
No Discordant Notes
The picture isn't complete yet, stay with me for a minute. While we drive the brand online, Tom and Victoria drive the brand off line. They treat their customers with care and respect, they deliver real empathy and commitment. Their Practice is deployed with their brand in mind, there is no discordant notes, there is nothing that will cause cognitive dissonance in the mind of a prospect.
This is key to success, the perception of a brand is set when someone first comes in contact with it. In the case of Worcester, Hear4U and Clements Hearing Services, the videos frame and drive home that perception, however, it would not be successful if Tom and Victoria Dixon, Sam and Paul (Ben) Bennett and Greg and Val Clements did not deliver.
Websites Drive Enquiries, Caring Practitioners Make Them Customers
That is they key, the right website sets the stage, that is all it does. It sets the stage and drives the enquiries to the business.The website delivers a good environment for a conversion. If the business and the Practitioners are not who we say they are, they won't turn those enquiries into customers. I have said elsewhere, you can put a ribbon on a pig, but it is still just a pig with a ribbon.
So while this is an article about websites, it is more about brand and why your thoughts of and commitment to, your brand is important. We are getting a much clearer idea of how we can drive enquiries with an audiology website, but the Practice needs to understand that their brand is everything they do. Because if they do, they will succeed, even in hard times.