Branding, Trust & Cognitive Dissonance
By Geoffrey Cooling F.I.B. on 29th November 2015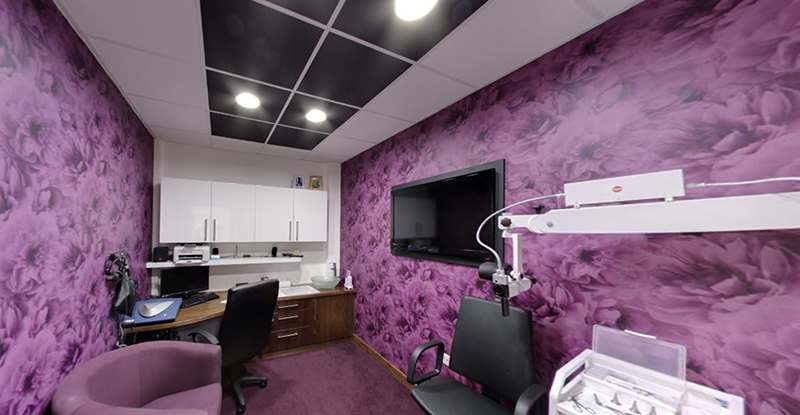 Driving Your Brand Online & Offline
I have talked a lot over the years about brand, authority and trust in hearing healthcare. Just lately we feel that we see the proof of what we have spoken about. I talked quite a bit about Worcester Hearing Centre, now I would like to focus on Hear4U in Leicester. They were the original video site that we designed and built. There was quite a bit of to and fro with the owner Samantha (Sam) Bennett in relation to the site. Her ideas were formed by old lessons and information, ideas that really are no longer valid. We see a lot of that with some of our customers.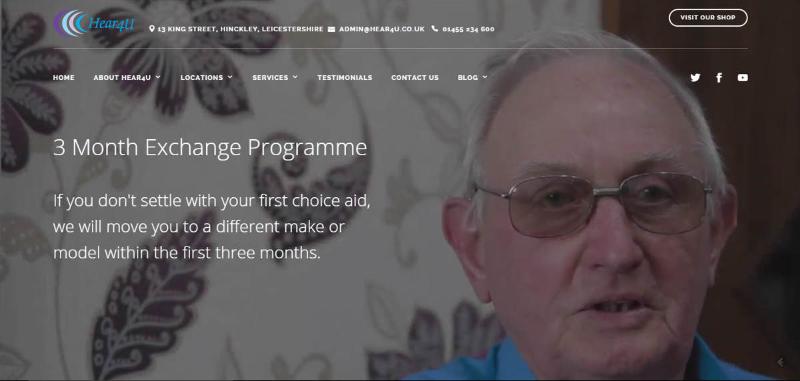 Their busiest month ever
In anyway, she is a strong minded woman, but she persevered with our ideas with the caveat that she would hunt us down and kick our asses if it didn't work! Talk about motivation, I for one knew I wouldn't be able to run faster then she could so we had better deliver. We did, in fact the month the site was published was their busiest month ever by a large margin. The site has been very successful for them and they now really understand the power of online presence and marketing activities. So much so that they are by far our most active customer across social channels.
They are successful because they understand brand
The site alone is not enough to be driving their success, we know and understand that clearly. We understand that all we do is build the best site possible that generates the conditions for success. Those conditions could easily be destroyed by the Practice itself. We built a site that talks about a local Independent family business, a business that is premium in deployment, highly professional and qualified but down to earth friendly.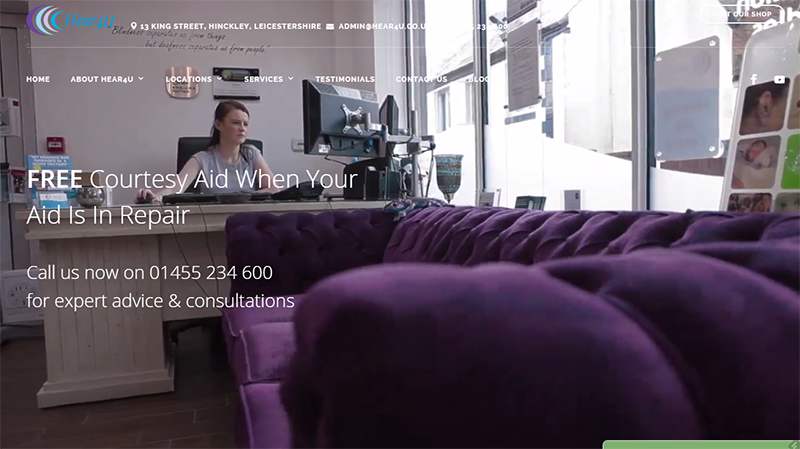 Conversely, their original site was letting down their brand
If the Practice did not ensure that those things were delivered, there would be no success. Conversely, they had this magnificent Practice and their original website was not just letting their brand down, it was actively damaging it. Their first Practice was opened in Hinckley, which is just outside Leicester. The Practice is exceptionally well designed and well laid out. It is also exceptionally well decorated with quite plush overtones and furnishings. It is designed to be welcoming and exceptionally comfortable. Sam and Ben Bennett really understand the need for every element of their Practice to drive their brand.
Their New Centre
They have recently just expanded their operation, opening a new premium hearing aid centre in Leicester city centre. Again Sam and Ben have designed and deployed the centre with their brand in mind. The level of decor of the new centre is completely in line with their existing centre. It is exceptionally well done and set out. They undertook a strong launch campaign both online and offline for the new centre and it really paid off. The centre has hit the ground running.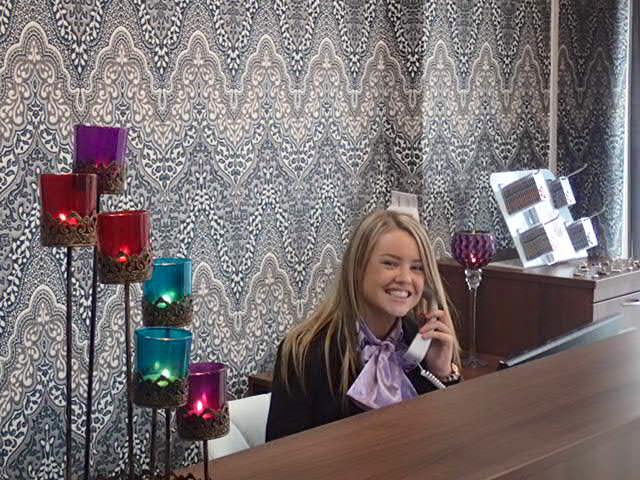 More to brand than decor
One of the key things that Sam and Ben understand is that there is more to brand than decor. They really understand this and focus on the details, branded bags, tea and coffee mornings, friendly and welcoming staff. They know that their practice success is the sum of it's parts and they ensure that each element is assessed carefully. In this way, they limit cognitive dissonance in their prospects. There are no discordant notes that could put a Patient off or destroy the trust and authority in place.
They carefully pick the staff that work for them and train them comprehensively to work within the ethos of the Practice. They really look at every detail and know that they should to maintain their edge. Even though they knew this, even though they are probably some of the most aware people I have ever worked with, it is only recently that they really turned their attention to their online presence. It is only recently that they felt a nagging worry about online presence and the effect that it might be having on their success.
Your online presence was important five years ago
That's right, your online presence actually became important to the success of your business about five years ago. However, in the last two years it has become imperative to your business success. That I am afraid is the simple truth. If your online presence doesn't match your offline brand, it causes cognitive dissonance, it will destroy trust and damage authority. That was exceptionally important years ago when a Patient came to you via direct mail or newspaper advertising and then checked out your website.
They check out your website FIRST now
They are finding you on the web now before they even meet you or step foot in your Practice. Their first perception of your brand is in fact your online presence in most cases. Take a look at your online presence right now and formulate your own opinion of what their perception of your brand is and what effect your website is having on that perception. All of your hard work ensuring that you deal with Patients well, that your Practice is comfortable and welcoming could be simply destroyed by your website.