Driving Social Proof With Video
By Geoffrey Cooling on 6th August 2015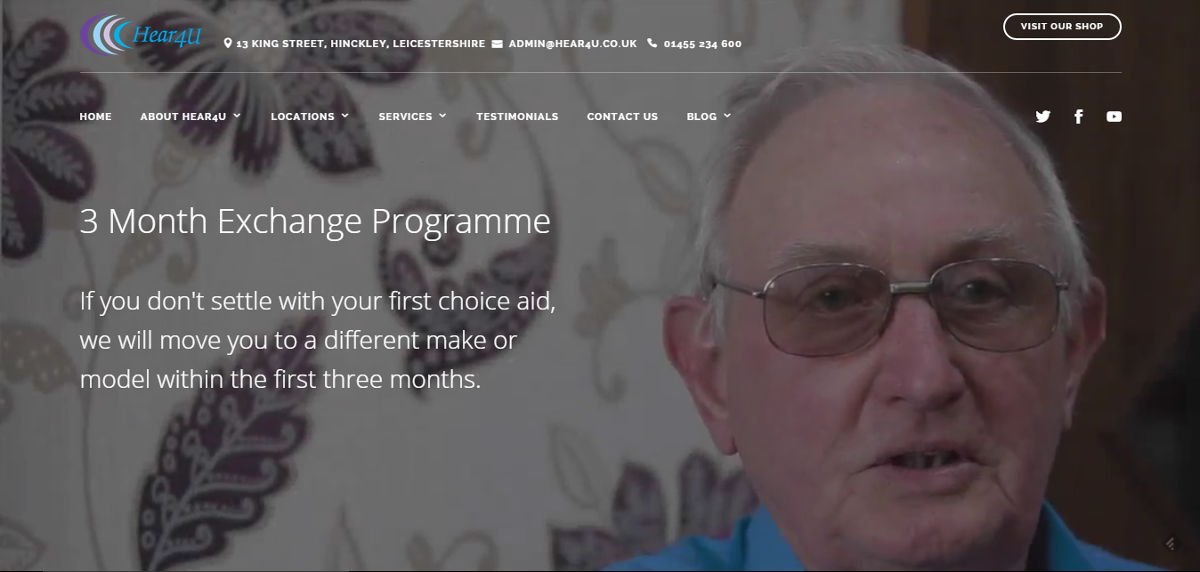 Using Video as Social Proof
We have just undertaken a build for Hear4u in the United Kingdom. Hear4U is a premium hearing healthcare centre in Leicester. It was a real pleasure to do because we managed to convince the owner to commission some excellent video. the finished product is excellent and benefits from a magnificent video that sets the tone for the brand.
A Visual Site
We also made the site a much more visual site, using some really fantastic pictures that were supplied to us. It really makes a difference and it gave us plenty of ideas about how we could change our designs. It makes sense for us to use visuals, but we can only do it when they are supplied.
Imagery that is supplied by the Practice is exactly what we need to set the website apart and to drive the brand. It helps us to set the tone of the brand and communicate it in a better way. That is the key with a website design, we are trying to set the terms of the brand, write engaging content and convert prospect visitors to appointments.
Converting Prospect Viewers
Converting prospect viewers to appointments is what the game is all about. Any element that helps drive that has to be welcomed. A video that drives social proof and the brand elements is exactly the type of element that you want. It speaks highly of the Practice and it delivers assurance to a prospect that the Practice can and will help them.
Assurance & Trust
Assurance and the trust that is driven by it are key to convert prospects. Nothing does it like video, it is a living representation that beats a thousand words. An element that conveys everything you need to ensure that you have the best chance at converting prospect viewers to enquiries and customers.
The Site
We think (although we would) that we have done a pretty good job with Hear4U. Not just that, it has given us more ideas about the direction we take with our designs. We hope that more of the Practices we deal with will commission and supply us with outstanding video and imagery. If they do, it will allow us to convey their brand in a stronger manner.
Since we have launched the site, every commission since has bought into the video concept. Thanks to the trust of Samantha and Ben Bennett we now have a proof of concept that is irrefutable. We think that more Practice owners will see the benefit of video and strong personal imagery. You can see the site at