Hearing Aid Centre in Melbourne
By Geoffrey Cooling F.I.B. on 12th December 2015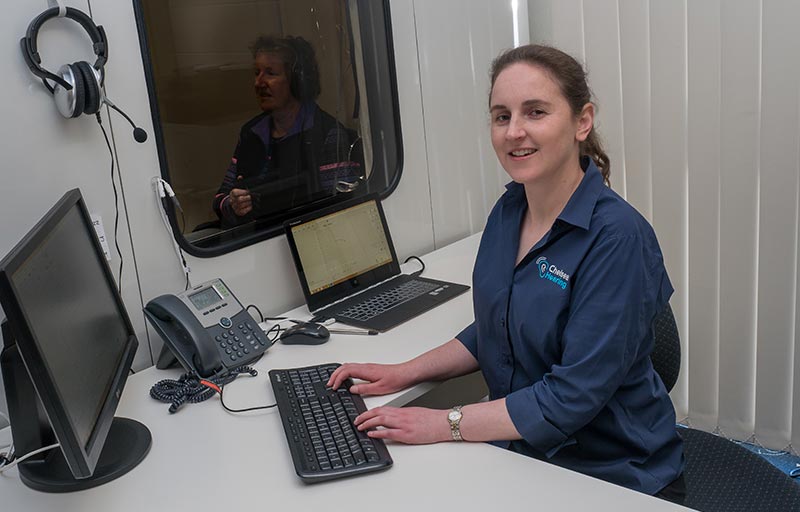 Our first Australian hearing aid centre
You know I have great respect for Aussies, I mean anyone who lives in a country where even the flora is trying to kill them deserves respect! Getting out of bed in the morning in Australia takes courage, between snakes, jellyfish, almost invisible spiders with enough venom to kill elephants (I mean why? Why God?) they are very special people.
We have done some work in Australia up to now with site assessments and SEO analysis, but we have never been asked to design an Australian website, up to now. Well our first one is just finished for Chelsea Hearing, a hearing aid centre in Melbourne. We were contacted a couple of months ago about some work in Australia, but then we didn't hear any more about it so we promptly forgot about it. Then out of the blue up popped Cathryn Williams, Cathryn is the owner of a newish Practice in Chelsea Victoria. She had an existing website but she wanted something that would represent her and her ethos better.
Getting to know you and why I love Independents
I have spoken before about the importance that we place on getting to know our customers, their ethos, their ideals, what they think. We feel it is important that we do that in order that we can best represent them on their website. That is in fact why I love working with Independent Practices, there is very little corporate sameness about how they speak. How they want to represent themselves. That is pretty refreshing really, I mean corporate jobs are okay, because the people involved are people right? However, their idiosyncrasies get swallowed in corporate homogeneousness.
Committed to delivering the best
Cathryn is committed to delivering quality hearing aid tech aligned with caring aftercare. She obviously takes great joy in delivering better hearing to her customers and it appears that she is called upon regularly to deal with awkward hearing aid fitting. Cathryn has an obvious relish for the fitting of hearing aids and in fact taught this as a subject for the University audiology course.
She has invested heavily in equipment for the Practice and she is OHS (Office of Hearing Services) accredited. this was pretty interesting for us, again we understood the voucher system for hearing aids in Australia, however, we hadn't understood it for search. It was interesting to analyse search around OHS and we settled on variations of Pensioners' hearing aids in Melbourne. The page that we built had to address the service, detail the eligibility but also provide a strong call to action focused on getting enquiries.

Again for me this was fascinating, because for search terms we were actually flying blind. We had no existing data and the research that we did seemed to focus on pensioners' rather that OHS. In fact after looking online and talking to Cathryn it seemed that most people in Australia don't really know the scheme as an OHS scheme, rather it is colloquially referred to as "Pensioners' Hearing Aids". So optimising the page was an interesting piece of work. I think this is one we will monitor to see the results and keep tweaking. Of course when we get better search data we should know more.
Hearing aids in Melbourne
The focus of Cathryn's original site was very narrow, it really only focused on the suburb that works in. There was a slightly wider focus but I don't think it was really delivering. Cathryn can and will service most of the Melbourne are and the Mornington Peninsula, in fact by her own admission some of her customers drive up to two hours to come and see her. We decided to focus on "hearing aids in Melbourne" as the primary focus with supporting stuff for more localised areas.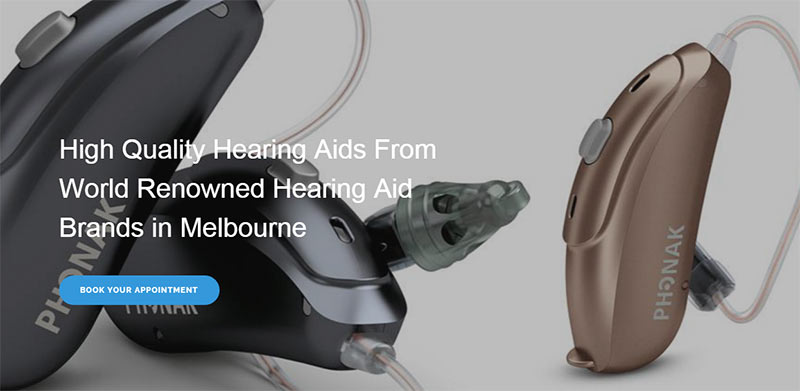 Again this will be an ongoing strategy and we will analyse how it does over time. The key here will be a combination of rankings and conversion that we will monitor closely. It is always great to get a new challenge and rankings in a completely new area are a real challenge. Not just that, understanding the psychological conversion factors of a new culture is fascinating. What will make Aussies make an enquiry both off site and on site, will that be different than in the UK? We know that Americans react differently than Brits to some CTAs, will Aussies? Hey, I get excited by this stuff, what can you say I am a nerd.
The site currently doesn't have a video, but Cathryn is hopefully dealing with that very soon. When that is available it should crown the site and drive deeper engagement. We will also be adding e-commerce to the site over the next week, again that will be a new frontier for us. So interesting times really, check back in a couple of months and we will let you know how it went.