Quick SEO Tasks To Rescue Your Site
By Geoffrey Cooling on 22nd of April 2015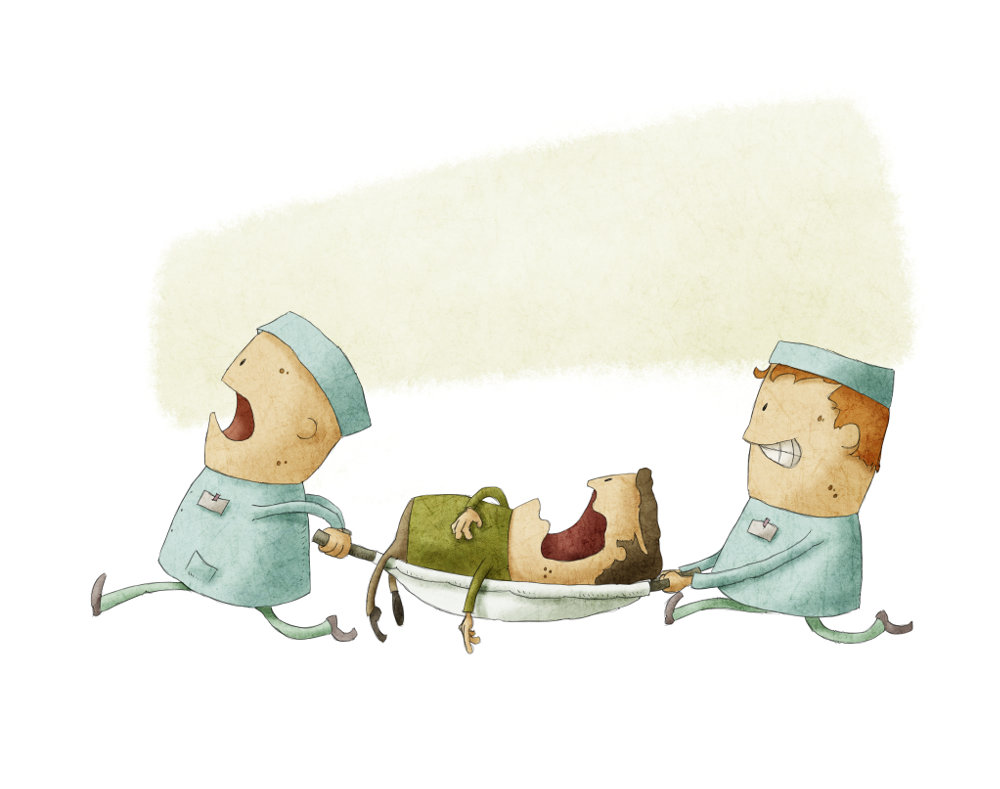 Audiology SEO That Will Rescue Your Website
So what are SEO techniques and how can you implement them? I have researched the most common SEO techniques that have been utilized over the last few years and the following list of techniques are probably the most used and efficacious.
Identify Target Key words & Key Phrases
Key words and key phrases are what your potential customer are entering into search engines to access information around our industry. Your number 1 marketing goal should be to identify at least a handful of potential SEO keywords to target within organic search results. Then you should optimize your site accordingly in order to rank highly on the organic search results for those keywords or key phrases. You base your chosen keywords and phrases on research data you can easily compile from search volume figures found in keyword research tools.
Once you have identified these keywords, you should integrate them into your site in key areas. These key areas include your page titles, your heading tags, and your body content. Basically they should be leveraged throughout the structure of your page. However, you should avoid excessive inclusions, stuffing your site full of keywords will actually be counter productive. The search engines will actually punish you for it, but do take advantage of the SEO value these positions hold to inform the search engines about the subject of your web content.
Running your Practice blog is an important part of your audiology marketing strategy. You should post informational articles, product updates, industry news pieces and your reactions to them. You should also post personal interest pieces based around your Practice, your Staff and your Patients. This a vital part of your SEO strategy for two reasons.
First, publishing content to your site regularly increases the number of different keywords related to our business on your site. By improving keyword exposure in this way, you will find yourself receiving traffic via not only the search phrases you target. But also other search phrases you never thought about. Second, filling your site with content of value is a good way to build up a relationship with and engage your potential Patients and Patients. Good content also reduces bounce rate and increases time on site. Both of which are believed to play roles in search ranking algorithms.
Publishing regular content also allows you to leverage your social media channels to build links back to your site and your blog. It may also be of value to run your blog as a separate site as opposed to a page on your main site. This will also allow the leverage of backlinks from one to the other. Something that search engines value.
Many of the people in our industry see little or no value to participating on social networks. Their main argument that our demographic are not using them has some validity, although only of social networks outside of Facebook. But, you still need to integrate social media into your online strategy. It is in fact imperative for your entire online marketing strategy.
Both Google and Bing have acknowledged that social traffic, including link shares and brand mentions on social network status updates are currently playing a role in organic search rankings. This fact alone means that maintaining a presence on these sites is vitally important for your online strategy. You can also leverage links to your website and your blog through your social media channels. Again this helps to create a buzz around your online presence and boost your organic rankings.
You should spend at least ten minutes a day on your social channels, posting links to content, re-tweeting interesting articles and engaging with followers and like minded individuals. Ensure that you are sharing links back to your own site with well written posts that focus on the keywords and location that you wish to target.
Claim your Yelp page
Yelp powers the local search results for the Bing search engine and Bing is gaining in importance in our demographic. Bing has a large percentage of senior users, mainly because Bing is coming installed as the default search engine on many new devices. Older people tend not to be bothered with changing their default search engine.
So when one of your potential clients searches on Bing for a hearing care provider, they will be presented with local results with Yelp reviews clearly associated with each listing. These results are directly being pulled from Yelp.com, a powerful review site now boasting over 139 million unique visitors at the end of 2014.
Yelp also powers Apple maps in all Apple products and Siri in iOS devices. When you search on Google Maps for a business, the options that come up on your screen have stars right beneath, with the number of "Reviews on Yelp" clearly listed. Clicking on the tab will allow the iPhone user to directly see Yelp review excerpts printed right there.
Head over to the Yelp business page to claim your free business listing. You will be able to add your practice description, services, brands of hearing aids, hours of operation, images of your practice and staff and more. The more you add to your profile the better – as users are directly comparing your practice to your competition and you need to stand out.
Claim Your Google My Business Profile
Google My Business profiles appear in the map pack near the top of the page in any local search. A good profile will allow you to appear in the map pack and also in the organic results. As with Yelp, fill out your profile with images, brands, hours of operation etc. The more you add to your profile the better.
You have set out your web strategy, built your online presence, now you need the ability to measure and test different metrics. To gather the data needed to do this effectively, you'll want to install a program like Google Analytics. It's free and easy to use, and it provides an incredible wealth of information that can be used to improve your website's performance.
With analytics at your disposal you can assess viewer numbers and bounce rate. These two metrics actually give you a wealth of information about how popular an article or post name is versus how popular the actual content was. It also gives you a clear idea of visitor numbers to your website and referral sources.
Build Links & Backlinks To Your Site
Links and backlinks are the lifeblood of your social media strategy, it is links and backlinks that give your site authority. In text links, sidebar links, header and footer links all have value within your social media strategy. It is thought that links and backlinks are perhaps 50% of the data that affects your organic search ranking.
In order to take advantage of this you need to leverage links to and from your site. One strategy natural strategy for this is to run your blog and website as separate sites. Then taking advantage of this fact by building links between them. This will bring you so far, what you are looking to do is to design and deploy content that is rich enough for someone else to link to.
Launch Press Releases
Finally, one link building technique that is also very effective is the use of press releases. Whenever your company has something newsworthy to report, write up an interesting press release and send it out through a distribution service. There are many such services across the web such as UK PR Web and PR Web. Again promoting your site in this way really has the potential to both increase traffic and backlinks through the sites that will hopefully carry your press release.
Set up a blogging schedule
Consistent blogging and content creation is important for search engine optimization. In fact, companies that blog have at least 55% more website visitors. The key is to create unique content (no cut and paste articles or links to other articles) about hearing and audiology. Remember, all blog posts should be 350 words or more. Google has even shown signs that longer posts of 1000 to 2000 words are given more authority.
The reason that blogging is important is that it allows your practice website to be visited by people who are interested in the information you are talking about. That interest isn't idle, a good blog will drive qualified prospects to your website and your Practice. If you have properly, those interested parties will be local to you. Once on your website, visitors are also more likely to engage with your content, clicking on your interesting posts and learning something. This engagement is another factor in search engine rankings and something that can be achieved through successful blogging.
Check your page load speed
Ever searched for something on Google, clicked on a website and it took a long time to load? You probably did what most people do, click back. You certainly do not want to lose prospects because your website doesn't load fast enough.
Google has stated that they want to create a faster web for everyone to improve user experience. Google has discovered that the quicker web pages load, the more content is consumed by web surfers. Google and other search engines are now including page speed as a ranking factor. For this one, you can head over to PageSpeed Insights to check out the speed of your site.
If you are below 50/100, your site needs immediate help. Scores between 50-70, you're site is okay. PageSpeed scores above 70 are preferred. Things that will improve site speed are premium hosting solutions, cleaner code and properly optimized images.
Check to see if your site is mobile friendly
Google has begun to penalize sites that aren't mobile friendly. They will not show up in mobile search results. This is a disaster for sites that are not mobile friendly and it will eventually begin to affect their overall rankings. The websites that we manage receive on average thirty % of their traffic from mobile search. I hope you would agree that it would be catastrophic to lose thirty % of your prospects.
Google also has a tool to use to check your website for "mobile-friendly" status. This is extremely important, as sites that are not mobile friendly will rank lower for organic search. For this test, you can check out the Google Mobile Friendly Tool. If your site isn't mobile responsive, you should consider either a new mobile responsive website design.